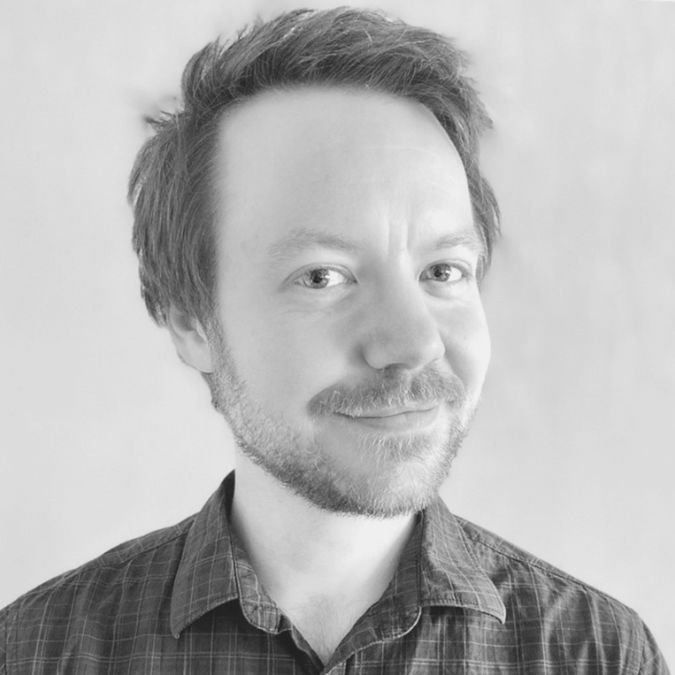 Stefan Broselid PHD Sweden
Stefan Broselid is an accomplished researcher with a Ph.D. in Molecular Pharmacology and extensive experience in preclinical drug development targeting G Protein-Coupled Receptors (GPCRs). He is currently serving as a Medical Advisor/MSL for Aureum Life, a leading cannabis investment company based in Sweden. In this role, Stefan provides valuable insight and expertise on the medical benefits of cannabis and its potential to treat a wide range of conditions. He also serves as a key liaison between Aureum Life and its subsidiary cannabis pain clinics, where he plays an instrumental role in shaping the companies' overall medical- and research strategies. Stefan also works with educating physicians and other healthcare professionals about the science and unique polypharmacology pertaining to medical cannabis.
Dr. Sandra Carrillo Columbia
Dr. Sandra Carrillo is a renowned global medical cannabinoid specialist based in Colombia, the epicenter of cannabis history and culture. She is an ardent campaigner for physician education on cannabinoid science as well as patient access to medicinal cannabis, propelling the evolution of healthcare worldwide.
Sandra Carrillo MD LinkedIn Profile
Dr Rob Greig Jersey
Dr Rob Greig FRCEM is an Emergency Medicine Consultant based in Jersey, Channel Islands. He became a CBMP prescriber in 2021 having previously been a sceptic of this field! He works at Medicann®️ Jersey, 5 sessions a week. Rob is published in topics related to emergency medicine, lectured in pharmacology and spoken at conferences. Recently he has started delivering webinars on medicinal cannabis treatment. Having a generalist background, as befits his training & specialty, he treats a variety of pathology groups, working closely within a structured MDT supported environment.
Dr Clare Halford New Zealand
Clare graduated from Liverpool, UK in 1997 and has lived and worked in New Zealand for the past 23 years. Though her work focus has been emergency medicine, her major interests are in nutritional and plant medicine. Her mission is to destigmatise medicinal cannabis use in New Zealand and to develop educational tools and resources for patients, health professionals and industry.
Dr Tina Horsted Denmark
Tina Horsted has over 30 years of experience in patient care. Ten years as a general nurse and nurse anesthetist, and twenty years as a physician specializing in anesthesiology, intensive care medicine and pain management. Tina Horsted is trained and certified by SSAI (Scandinavian Society of Anesthesiology and Intensive Care Medicine) in pain management. Tina has worked in hospitals in Denmark and as a senior physician in both Sweden and Norway. She has taught nurses, physicians, heads of medical departments and lectured at various medical courses and congresses in Denmark and abroad. In 2018, Tina Horsted published the book Medical Cannabis – Quality of Life and Pain Relief with Cannabis Medicine from Gyldendal l publishing house, with a foreword by then Danish Minister of Health Ellen Trane Nørby. Tina Horsted has served as supervisor of scientific research and medical education, running quality assurance projects, and continuously publishing scientific articles.
Dr. David Kwinter Cayman Islands
Dr. Kwinter completed his Bachelor of Science in Molecular Biology and Biochemistry at Simon Fraser University where he published research about axonal transport of organelles. He then decided to pursue medicine and graduated from the University of Kentucky College of Medicine and completed post-graduate training in Family Medicine at Memorial University of Newfoundland. He practiced rural family and emergency medicine for 10 years before relocating to Grand Cayman. He is the Clinical Chief of Concierge Medicine and Primary Care at Cayman Medical Ltd. With his perspective as a clinician and former molecular biologist, he enjoys keeping up to date with cannabis research. He believes that medical cannabis is still in its infancy and aims to help his patients benefit from new discoveries and new medical cannabis products.
Adam Kavalier Portugal
Adam is a seasoned executive with experience in academic research, business and Cannabis operations. Over the past seven years Adam served as the Chief Scientific Officer at Holistic Industries, a large multi-state vertically integrated US Cannabis operator. During his tenure, he built the extraction and manufacturing programs which he scaled from one facility into nine. Adam also built the science program where he developed extraction and isolation techniques to create and launch six product lines, including patented formulations currently in clinical trials. Prior to his work in the cannabis industry, Adam spent ten years in academic research, focusing on plant biology and cancer pharmacology. He earned a Ph.D. in plant chemistry and continued his research in cancer pharmacology at Cornell Medical College, which resulted in more than 10 peer-reviewed publications and a patent. Adam's entrepreneurial spirit also led him to build an internationally-distributed food science business, which was successfully acquired after a four-year startup. Adam is now focused on applying his background in scientific research, product development and operations to support emerging startups to become industry leaders.
Dr. Dedi Meiri Israel
Dr. Dedi Meiri heads the Laboratory of Cancer Biology and Cannabinoid Research in the Technion Faculty of Biology. Dr. Meiri's lab, the largest of its kind in academia with 44 researchers, investigates the therapeutic potential of cannabinoids, the naturally-occurring chemicals found in the cannabis plant. Researchers work on a variety of projects in the lab with its main focus on how cannabinoids affect various types of cancer, epilepsy, and diabetes. Dr. Meiri aims to understand the cannabis plant thoroughly enough so that a doctor can prescribe the right treatment at the right dosage for a particular patient. To that end, he collaborates with cannabis growers, clinicians, major manufacturers, and distributors of medical cannabis to identify almost every strain of marijuana grown in Israel, matching them to the diseases they affect. He has launched the Database Project, which exhaustively profiles compounds given to Israel's 60,000 medical marijuana patients. Dr. Meiri also helps Israel's Ministry of Health advance its understanding of cannabis usage.
Dr Jaroslaw Uziallo Czech Republic
Doctor Jarosław Uziałło graduated from the Medical Academy in 1996. From the beginning of his medical practice, he participated in the diagnosis and treatment of various diseases. While working as an intern, he assisted with operations at the Oncology Center, with which he was involved for many years. The motto of the doctor "Medicine is one" made him deal with all kinds of diseases, both in children and adults and the elderly.
Dr Evan Lewis Canada
Dr Lewis is a Pediatric Neurologist and Clinical Neurophysiologist with expertise in epilepsy. He is the founder & director of the Neurology Centre of Toronto (NCT). He is an Assistant Professor with the Department of Pediatrics at the Hospital for Sick Children and the University of Toronto.